House Remodel and Addition Orchard Park NY

First Floor Before: 1,975 s.f.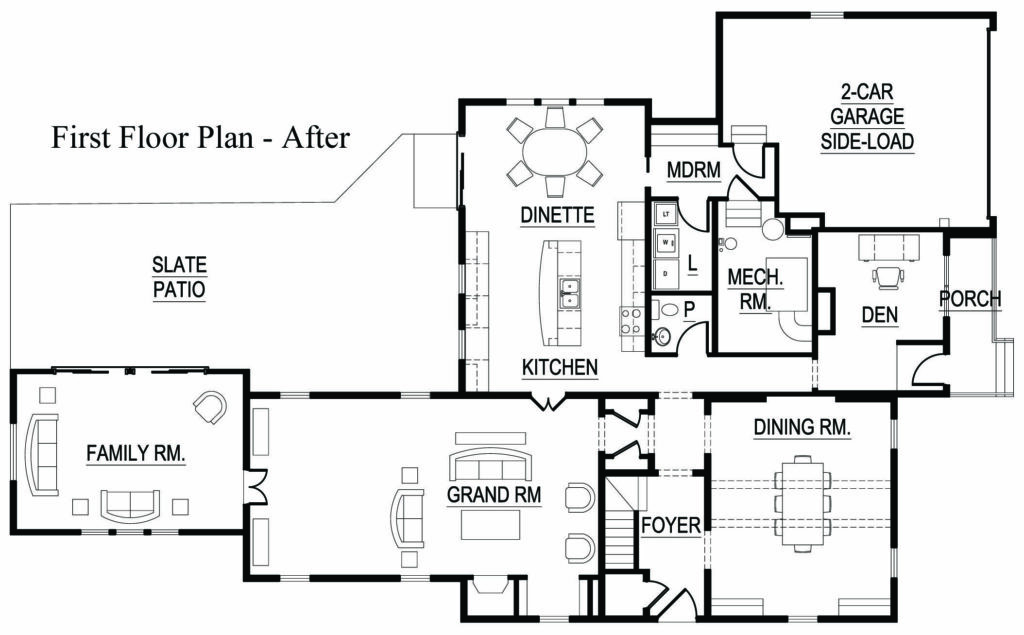 First Floor After: 2,200 s.f.
The majority of the first floor was reconfigured to improve circulation and create spaces that are more ideally sized and located. New wood floors and arched openings help tie the new and old together.
Modern "must-have" spaces such as a large Kitchen, Dinette, Mudroom, Laundry Room and Den were accomplished by marginally expanding the first floor area.
The new Kitchen / Dinette space occupies the center of the home and takes better advantage of the beautiful exterior views toward the rear and side of the home. The second floor of this home, which has five bedrooms, was also increased, making room for a new Master Bath, additional storage, and an enlarged bedroom.