Large Accessible Addition / Renovation, Cheektowaga, NY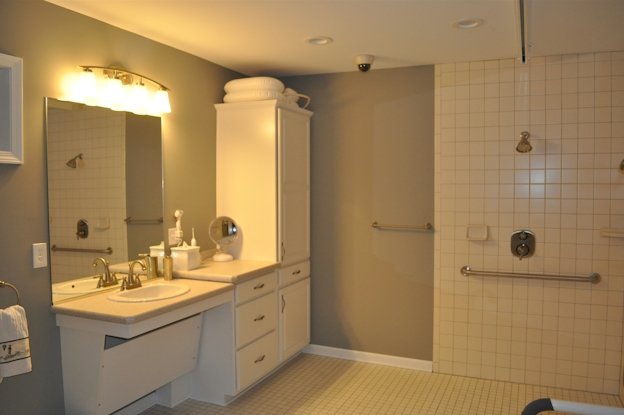 Total Area of Addition: 570 s.f.
Project: Design and construction management of addition and renovation to an existing cape cod house.
The existing bedroom was converted to a large accessible bathroom with overhead lift, allowing easy transport from the bedroom to the bathroom. The new, larger bedroom accommodates easy use and storage of wheelchair and other equipment. A new laundry room and exercise room were also incorporated into the addition. A tight passage between the existing stair and existing ½ bath was widened to provide access for the wheelchair user. This project was designed in six weeks and construction was started and completed in 4 months.