Bed and Bath Addition for Wheelchair User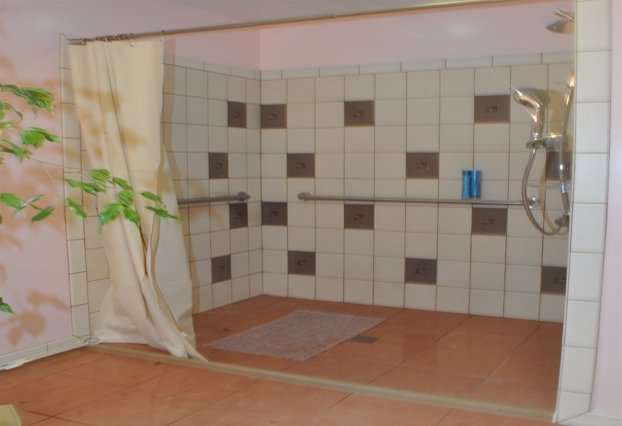 Area of New Addition: 561 s.f.
The owner of this home has a daughter who was diagnosed with MS as an adult. The owner asked us to design an addition to his existing ranch that would allow his daughter to independently enter the home, bath and sleep areas.
After studying several different layouts, we discreetly located a ramp entrance behind the existing home, where it connects the driveway to the addition.
The new accessible bathroom features a walk-in shower with a collapsible rubber threshold, grab bars and shower controls at locations that are easy to use. The new bath also features grab bars at the toilet and a clear space under the sink. The existing living room was expanded giving all those in the home adequate space to relax. The owner's family is very pleased with the outcome.