Church Design in Arlington, Virginia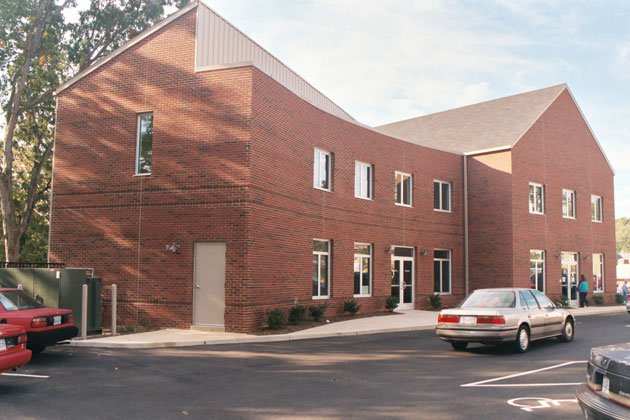 Our Lady Queen of Peace Catholic Church – Arlington, Virginia
David Fleming met with the Church Building Committee over the course of several months before determining the most effective way to fulfill the outreach needs of this growing Church Community.
A three-story building with a footprint of approximately 7,000 s.f. provides offices, classrooms, storage rooms and large meeting spaces for administrative and ministry uses.
The shape and location of the building was largely dictated by the irregular shape of the rear property line.
A new retaining wall was built on sloped grade near the rear of the property, creating additional parking.